Hourly, 1/2 Day or Full Day
Our meeting room is a perfect venue for interviews, team meetings, public meetings, 1-1 meetings and training courses. *We have a waiting area for interviews!
It's centrally located on the Main St in Swinford within 15 minutes of Ireland West Airport, 20 minutes to Castlebar, 25 minutes to Ballina and 30 minutes to Westport.
The facility can seat up to 20 people in a conference style meeting or up to 30 people in rows of chairs.
Our office is wheelchair accessible.
Enjoy high speed broadband with 65" screen for presentations and or video conferencing calls.
We can provide teas and coffees depending on your needs. We are located adjacent to the Gateway Hotel and The Coffee Doc if you would like lunch/dinner for your attendees.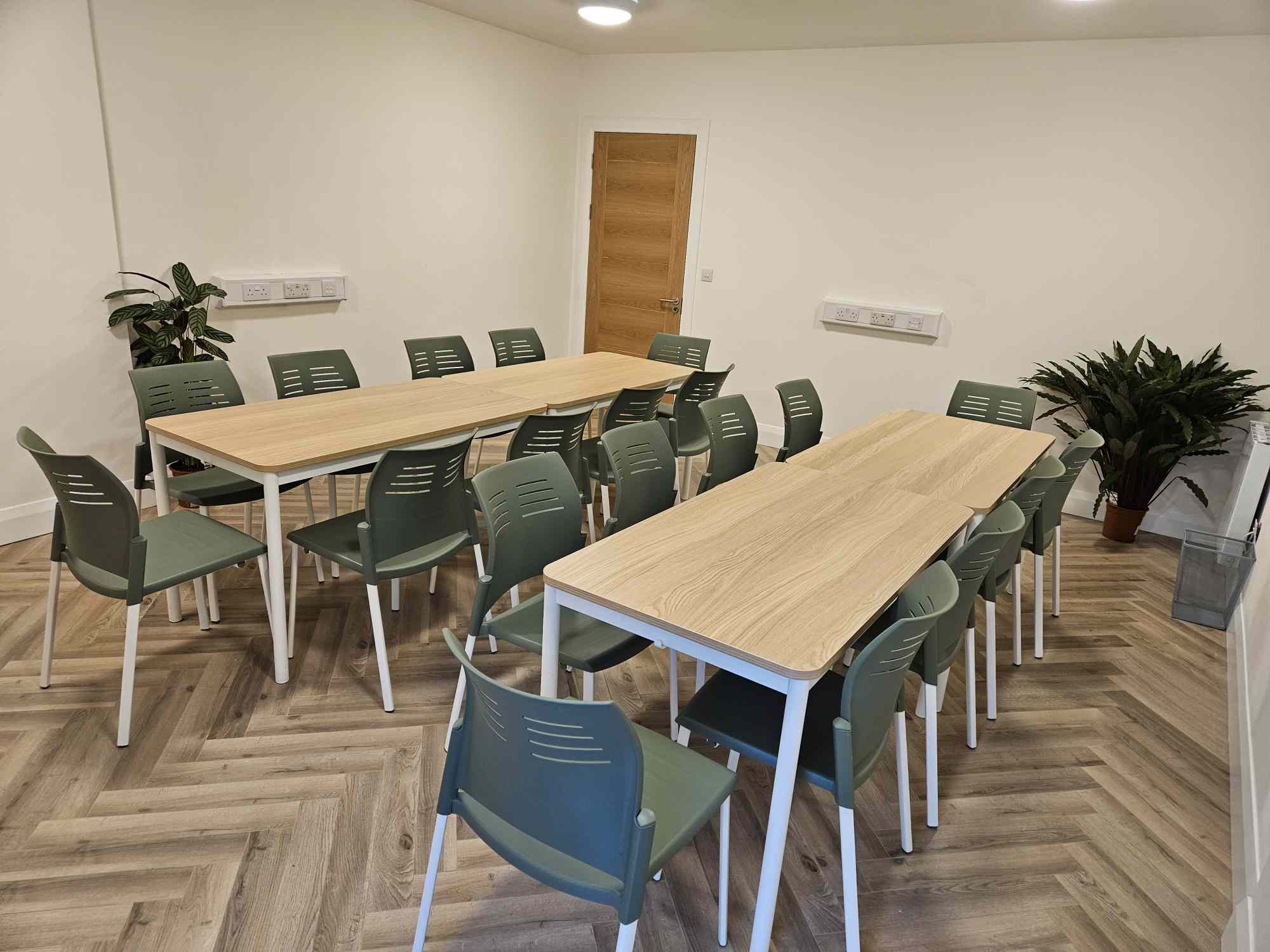 For meetings in person and online...
Cruinniú
- A smart place to meet!
Cruinniú, Main St, Swinford, Co Mayo, F12 AN25